CapillusRX

Lasers for Hair Regrowth
The Capillus laser caps now feature the all new flexible fitting design that offers a more comfortable, adaptable fit. The redesign of the FDA Cleared laser cap by Capillus is the next generation treatment for hair loss.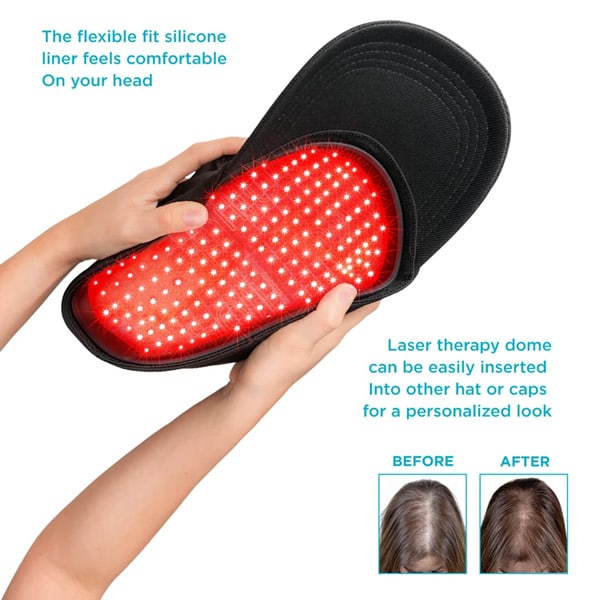 About The CapillusRX
The CapillusRX (formerly Capillus 312) is a laser therapy device recommended by physicians to restore thinning hair and prevent progression of hair loss.
312 lasers provide 380 times the coverage of the 82 model. More light to your follicles means more laser energy, for optimal results.
This FDA-cleared, wearable, battery-operated device can assist with the restoration of hair due to androgenetic alopecia.
The Capillus features a comfortable flexible fitting design, allowing for comfort of use. Only 6 minutes a day can start the process of clinically proven laser therapy to restore thinning hair.
The CapillusRX (312 model) is a mid-range device and features 312 laser diodes for better scalp coverage that is powerful yet affordable.
Kit Includes:
Capillus Laser Therapy Device
Rechargeable Lithium-Ion Battery Pack
Adhesive Belt Clip for Battery Pack
Universal AC Adapter with 4 Interchangeable Input Blades for International Use
Capillus User Manual
Sports Cap
Lightweight Carrying Case
Accessories Pouch
Please note that our regular size caps fit most heads, with a head circumference of up to 24″.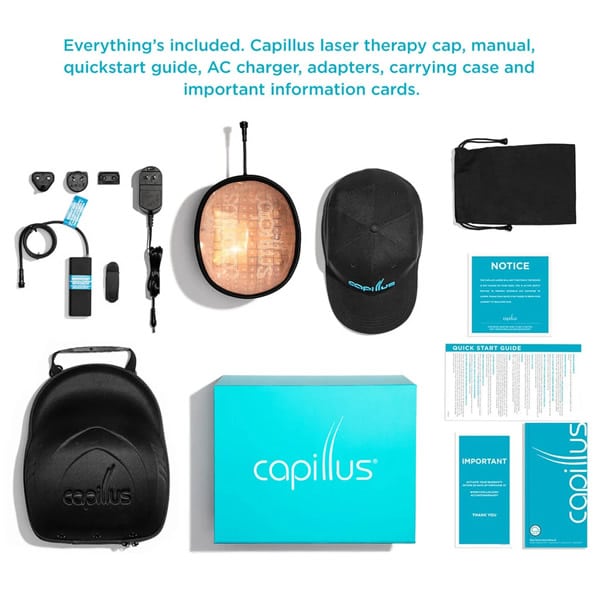 Safety Labels
Laser safety is the safe design, use and implementation of lasers to minimize the risk of laser accidents, especially those involving eye injuries. To control the risk of injury, various specifications define "classes" of laser depending on their power and characteristics.