Trichology Services for Scalp Health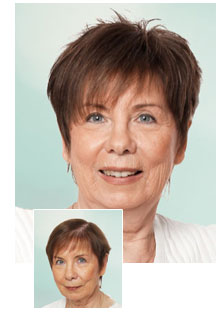 All of the Hair Solutions of Long Island experts are trained in Trichology, the science used to identify and treat scalp ailments. In order to build a treatment plan adapted to your hair condition, our trichologists will begin by analyzing your scalp using a computerized micro-camera and will complete with you a comprehensive form.
A treatment protocol will be suggested, including a home care plan with Capilia Scalp Health products, and cabin treatments for more in-depth action.
What is Trichology
The health of your hair is linked to the health of your scalp: you can't have healthy hair if your scalp isn't healthy. The scalp is actually a skin base from where your hair follicles grow. When an ailment is present the treatment should be in the realm of dermatology and trichology, rather than hair styling products, which in turn, are aimed at the health of the hair shaft.
Therefore, Trichology is the science at the crossroads of dermatology and cosmetology that aims to bring back the hair cycle to its normal state.
This is why at HSLI, our specialists are trained in Trichology. We start from the root of the problem. After an analysis of your scalp, we will recommend a program specifically designed to restore the balance of your scalp, combining home care treatments with in-depth salon treatments.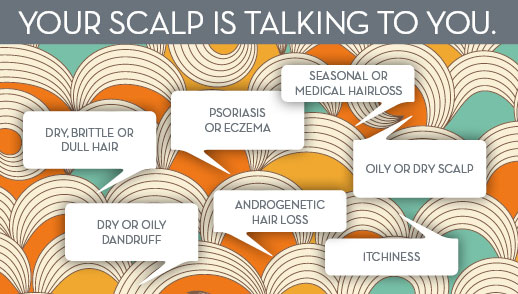 What Are the Most Common Scalp Ailments?
We can help you stabilize, purify, detoxify your scalp to improve any of the following scalp ailments:
Androgenetic hair loss in women (diffuse, profuse)
Alopecia (alopecia aereata, alopecia totalis or alopecia universalis)
Chemotherapy and cranial radiotherapy
Cradle cap
Dry, brittle or dull hair
Dry or oily dandruff
Eczema
Hair loss in men
Hair loss after pregnancy
Itching
Oily or dry scalp
Psoriasis
Hair and Scalp Analysis – We Start at the Root
It is possible to stabilize or even delay thinning hair and manage scalp ailments. Our "Head First" Hair Loss Prevention & Scalp Health Program is based on the science of Trichology (the science of scalp ailments) and on our 3-step personalized treatment plan can help you with your specific scalp condition.
Using a state-of-the-art technology, we will perform a complete hair and scalp assessment and an analysis of your scalp using a sophisticated microcamera and a unique software, in order to identify the cause of your ailment or hair loss.

Excellence in the Art of Hair Restoration
With over 20 years experience, we have the experience to address every type of female hair loss. Our professional staff will help you identify the best approach and answer all your questions. Schedule your private, complimentary hair loss evaluation today and see how easy it is to be yourself again!